AEMO opens VPP project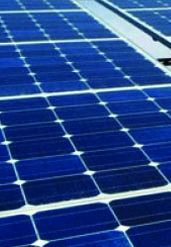 AEMO has opened registrations for participation in its virtual power plant (VPP) demonstration program.
The Australian Energy Market Operator (AEMO) received federal funding in this year's budget to test the potential for consumers' distributed energy resources (DERs) – such as rooftop solar systems, battery storage and controllable load devices – operating in a VPP.
AEMO says it wants to unlock new value for Australian consumers with DERs, including an estimated two million rooftop solar systems, benefiting all energy users through a more efficient and affordable power system.
AEMO's Emerging Markets and Services EGM, Violette Mouchaileh, said that the demonstrations come at a time when the energy sector is experiencing unprecedented change, moving towards a decentralised generation model.
"Australia's energy landscape is rapidly transforming, faster than most developed economies, creating power-system operation and design challenges, as well as presenting opportunities to create a future world-class power system," Ms Mouchaileh said.
"As the independent energy system and market operator, we believe DER growth can empower consumers to contribute scalable value to our future energy system by joining virtual power plants that actively participate in Australia's electricity markets.
"Registrations are open, and we encourage VPPs to register to accelerate the shared learning on how to safely and efficiently integrate, operate and regulate these emerging technologies into the NEM," she said.
ARENA CEO Darren Miller says: "VPPs will play an important role in maintaining grid stability and managing peaks in demand by harnessing consumer-owned energy assets like rooftop solar and batteries.
"More than two million Australian households have already taken up rooftop solar, and tens of thousands are adding home batteries, so it is going to be increasingly important to have the ability to coordinate and control these distributed assets - as well as other distributed assets such as smart appliances, solar hot water systems, pool pumps and electric vehicles. This trial is a crucial first step towards that."
Registrations can be lodged at AEMO's website.