Adani moving on rail plan
Print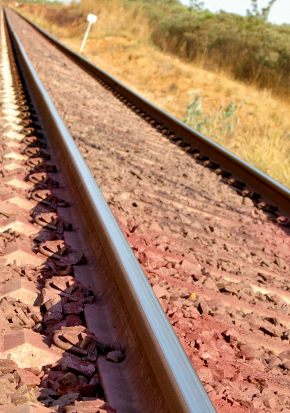 Adani has triggered a new regulatory process for the rail line to its planned Carmichael coal mine.
Adani has submitted a conceptual operating plan for the narrow gauge rail line it wants to build to connect to Abbot Point coal export facilities.
Adani Mining chief Lucas Dow it is an important step towards starting construction of the project.
"Importantly, we are not seeking and state or federal money to kick off construction of the Carmichael project," Mr Dow said.
"There has been a lot of misinformation and speculation that we need taxpayer money to be able to build the mine and rail. This is absolutely not the case; this project will stand on its own two feet."
Adani is becoming more optimistic about the project since announcing earlier this year that it had completed financing for the mine and was close to having the funds for the rail component too.
Mr Dow said the strong demand for cheap coal in the Asia-Pacific region mean its economics are still strong.
"Countries in Asia are developing rapidly and need energy to improve the lives of their people and provide infrastructure and services that people in the developed world take for granted," he said.
"India and other countries in South-East Asia are the target market for our coal."